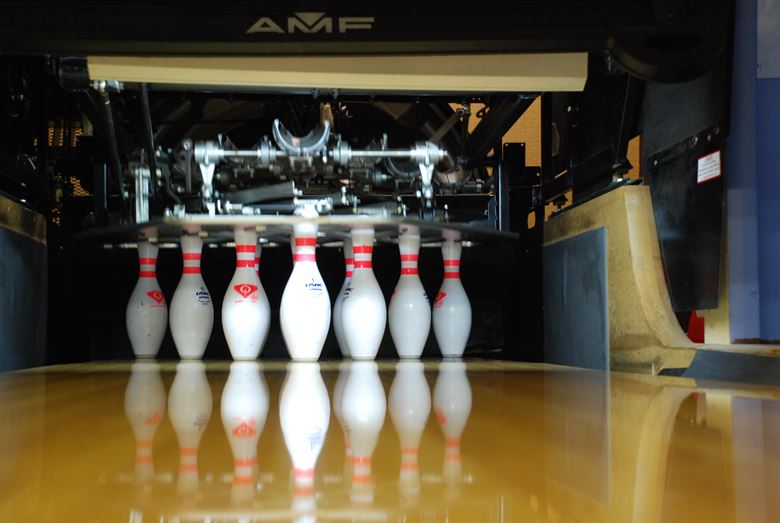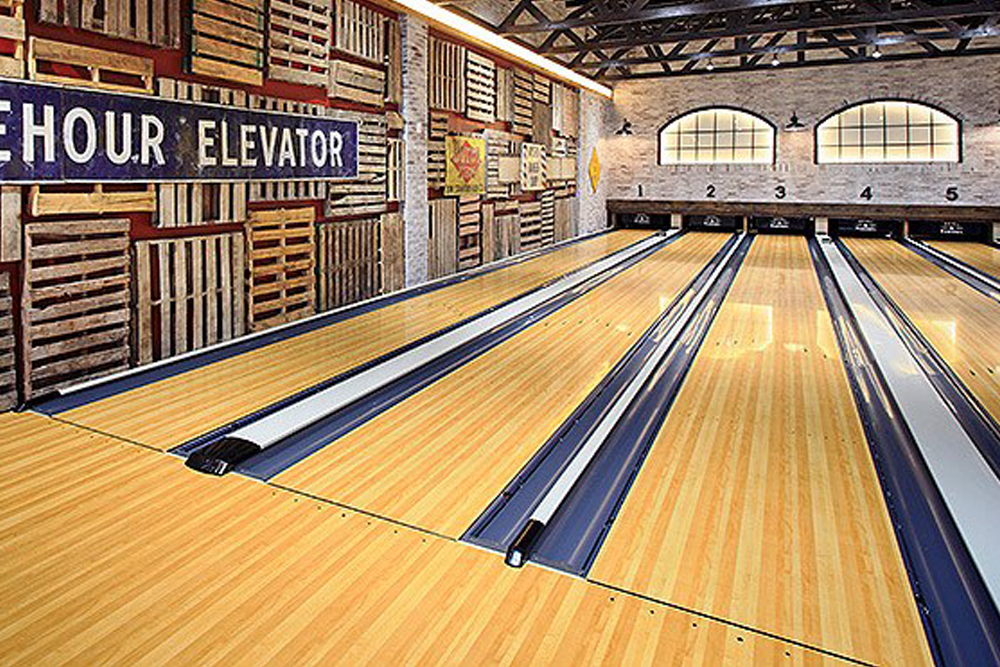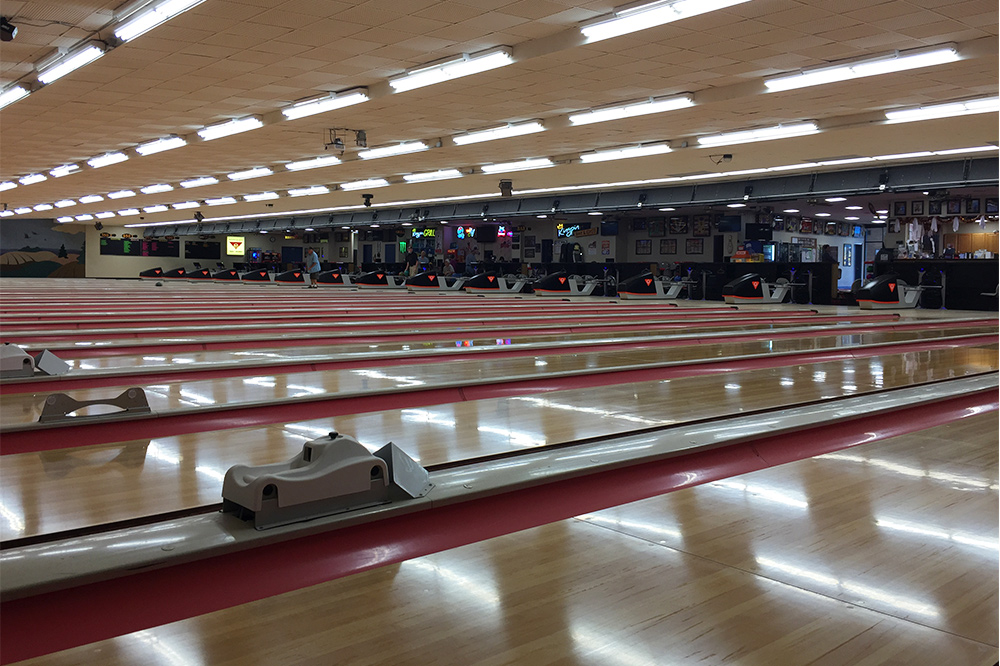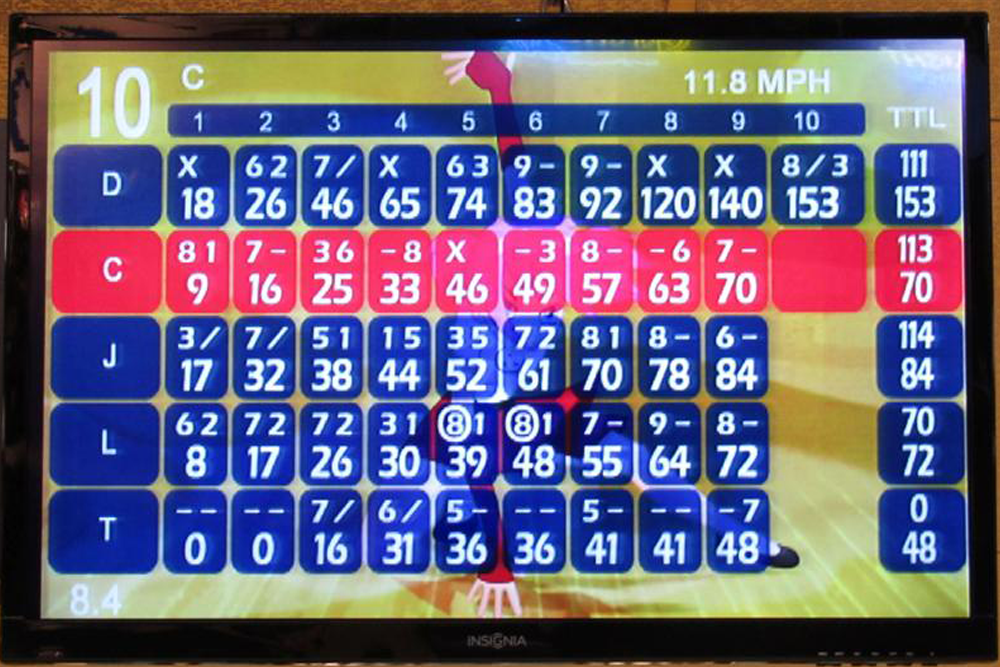 AUTOMATIC COMPUTER SCORING SYSTEM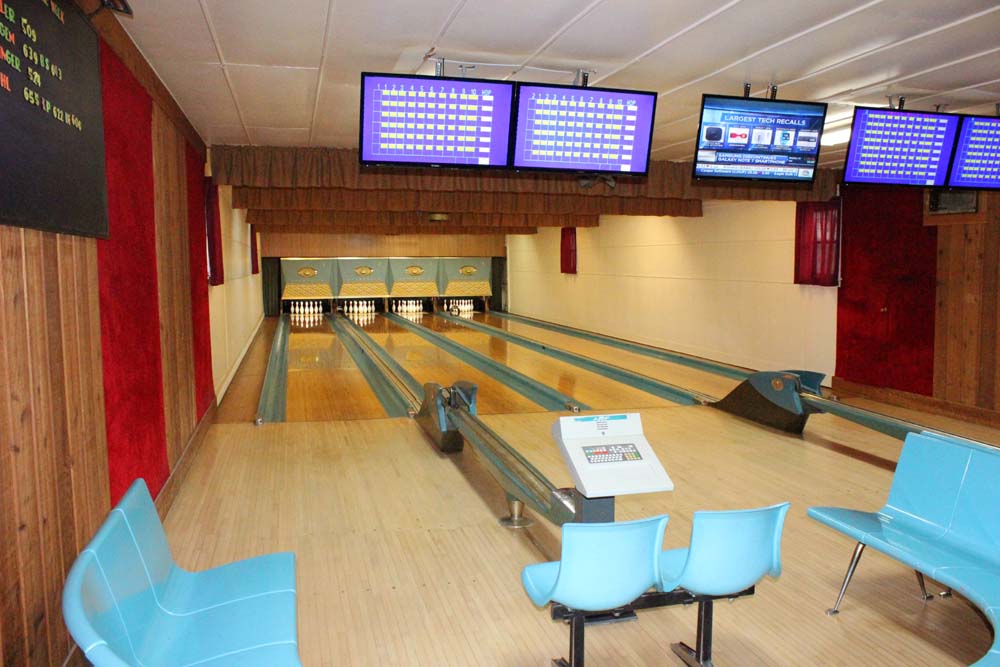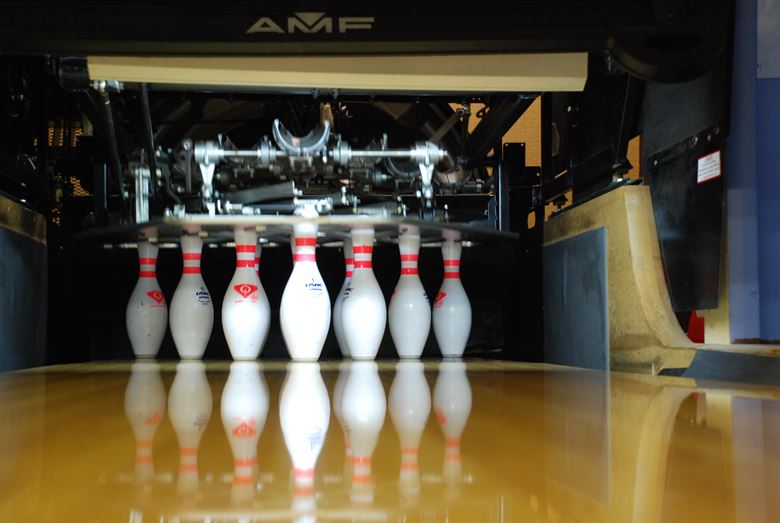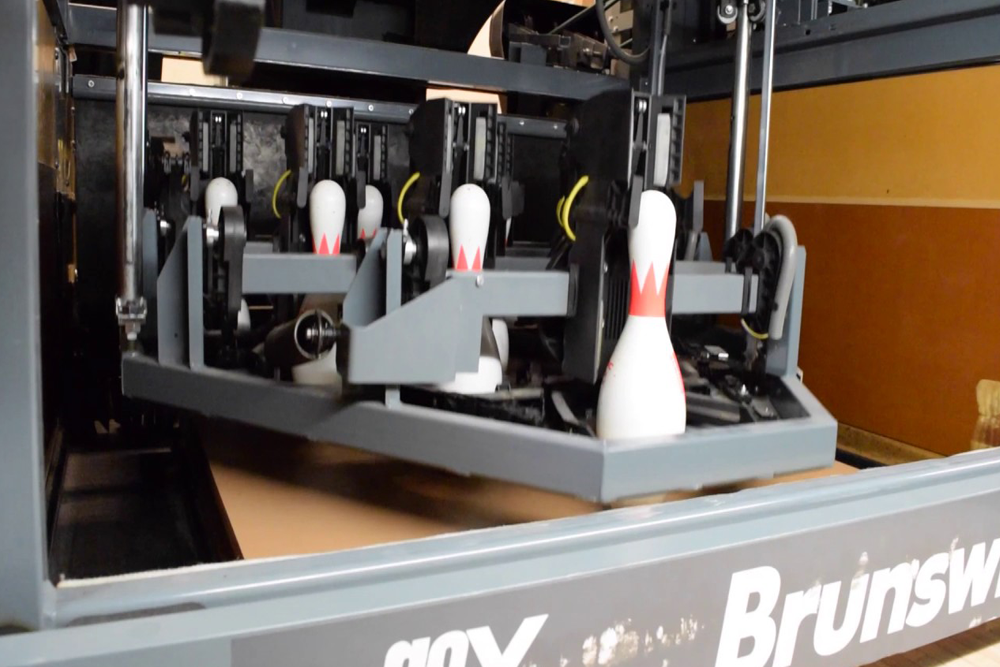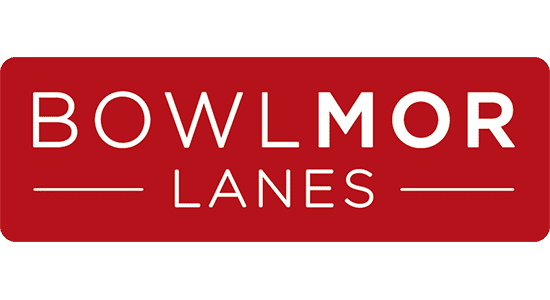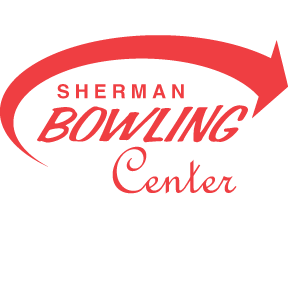 LIST OF SATISFIED CLIENTS
INTERNATIONAL
Fourseas Bowling Center (Kowloon Hongkong)
Protek International (Taipei, Taiwan Rep. of China)
Russia, St. PetersBurg
Poland
Bulgaria
 Bangladesh
METRO MANILA
Manuela Bowling Lanes I & II, Las Pinas
Valle Verde Bowling Center, Pasig
Phelps Dodge Phils. Inc, Pasig
Manuela III, Mandaluyong
Market Place Bowling Center, Mandaluyong
Pasvil Bowling Center, Novaliches
Mrs. Adela Gatlin, Makati City
Rizal Memorial, Pasay
Pioneer Highlands Condominium Corporation
LUZON
Royale Tagaytay Bowling Center
Antipolo Bowling Center
Orchard Golf & Country Club Bowling Center
R. Gatdula, Laguna
Covelandia Island Resort, Cavite
Cresta Del Mar, La Union
Cafe Valenzuela Sports Center
Baliwag Bowling Center, Bulacan
Kagayonan Bowling Center
BEPZ Bowling Center, Bataan
Cristal Lanes, Olongapo
Benguet Mining Corp, Benguet
Kalesa Kape Bowling Center
Pilipinas Shell
5-M Bowling Center
LUZON
Ororama Mega Center
Long Meadow Resort, Bulacan
Lolomboy Bowling Center, Bulacan
I.S Pavillion, Bulacan
Sta. Maria Bowling Center, Bulacan
Baguio Country Club
Cubi Point Bowling Center
Sn. Pedro Bowling Center, Laguna
R.M.S
Plaza Plaridel Bowling Center
J.M Mendoza Bowling Center
Ria Resort, Laguna
Paradise Resort, Bulacan
Fiesta Bowling Center, Dasmarinas Cavite
Vigan Bowling Center, Ilocos
LUZON
Sta. Lucia East Bowling Center, Rizal
Meycauayan Bulacan
Iriga Bowl
Tagaytay Ridge Sports & Country Club
Mauban Bowling Center
Abatan Benguet
General Trias, Cavite
RSBS, Laguna
Bataan Refinery, Petron
La Trinidad, Benguet
LUZON
Candon, Ilocos Sur
BELovely Bowling Center
Basco, Batanes
Villaluz Resort, Silang Cavite
Grace Bowling & Billiards Center Cavite City
Masinloc, Zambales
Lopue's East Centre Bacolod City
Pangan Residence, Mexico Pampanga
Marcelo Residence, Tanay, Rizal
Inigo Sports Center, Lucena, Quezon
VISAYAS
U.P.V Bowling Lanes & Billiard Hall
Cebu City Country Club
Bohol Quality Bowling Center
PNOC Energy Dev. Corp.
Dumaguete Bowling Center Dumaguete City
Royalty Bowlodrome, San Jose, Antique
Bacolod Pavillion Bacolod City
Gaisano City Mall IloIlo City
Cadiz, Bacolod City
Lopue's East Centre Bacolod City
MINDANAO
Mr. Felix Pontino (Private Res.)
Marbel Bowling Center
Sultan Kudarat
Cotabato Bowling Center, Cotabato City
Doverlanes Davao City
Universal Sports & Country Club Kidapawan, North Cotabato
Butuan City
Xavier Estates Cagayan De Oro
Dakak Beach Resort
YMCA Cotabato Bowling Center
Alfa Mall, Zamboanga
Zamboanga Bowling Center
Lanao Bowling Center
Basilan Bowling Center
Ongoing Installation Nationawide
Pil Bowling Supply & Installation (PBSI -formerly Filipinas Bowling Corporation) was established in the early 1970's for the purpose of selling, installing and maintaining Bowling Lanes, Machines and Equipments. The technology was brought by it's Founder and President –FRANCISCO Y. CATIBAYAN (FYC) to the Philippines. In the 1960's, FYC worked for D.F. Fischer and Sons in Japan and as an agent of AMF Bowling Lanes and Machines. There, FYC learned the Technology of Bowling.  Upon returning to the Philippines, FYC founded and established PBSI. The first project of PBSI was an Eight (8) Lane Bowling Center in The Island Cove (formerly Covelandia) in Kawit, Cavite. Another local customer is the Iglesia Ni Cristo in Commonwealth Avenue. PBSI installed a 16 Bowling Center at the Iglesia Ni Cristo in the 1980's  There was no stopping FBC after the first customer. PBSI had installed hundreds of bowling lanes in Luzon, Visayas and Mindanao. PBSI had installed Fifteen Bowling Centers in Metro Manila alone; 47 Bowling Centers in Luzon; 10 Bowling Centers in the Visayas and 15 Bowling Centers in Mindanao. PBSI had installed the most number of Bowling Centers in the Philippines. Please see list of satisfied customers in the Company Brochure.
 The sons also rise. The company is now being managed by Chairman Francisco G. Catibayan III and President Lauro G. Catibayan.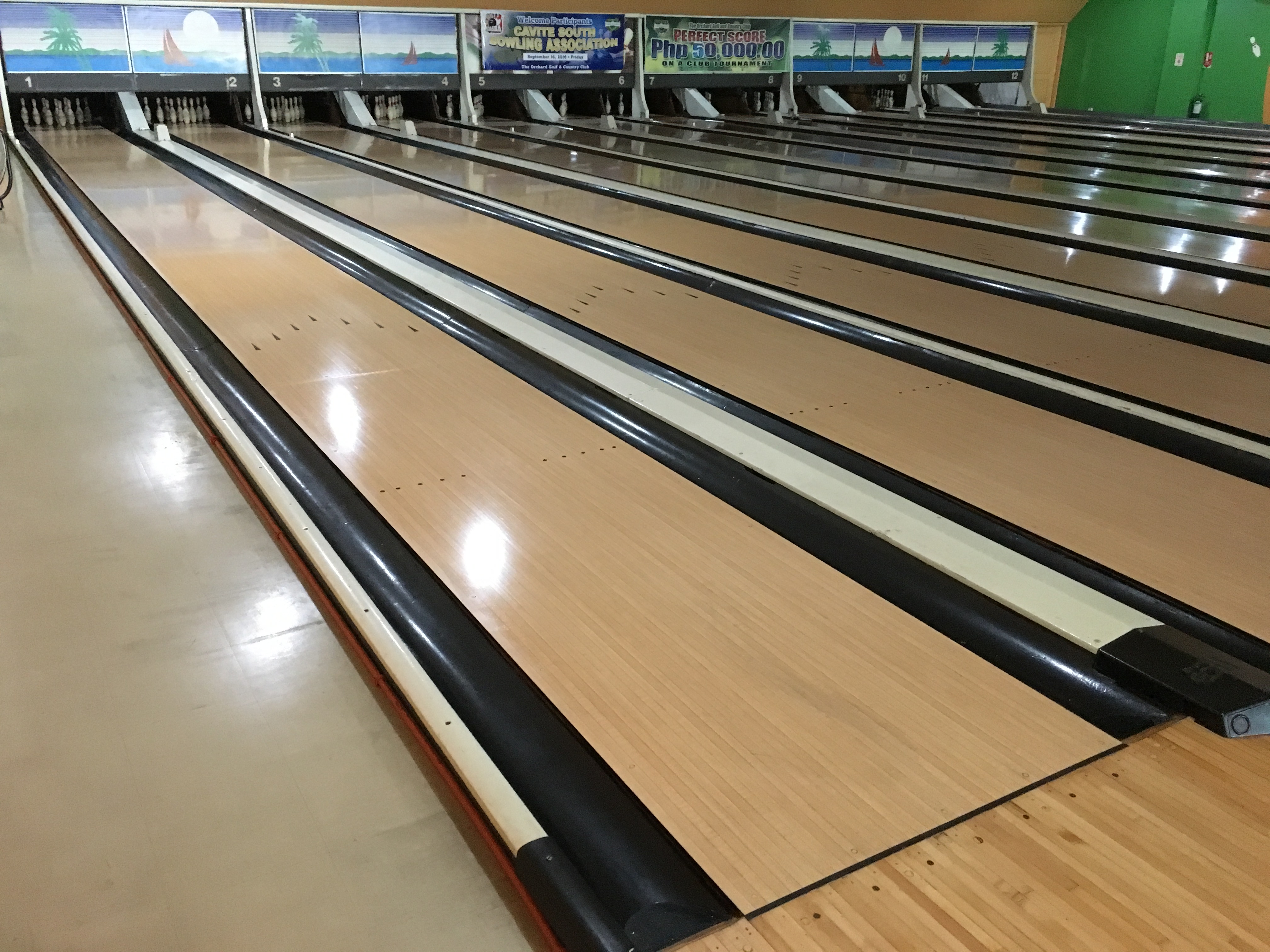 BOWLING AT ITS BEST
PIL BOWLING brings you its expertise in putting up BOWLING LANES conforming to international standards.
Our standards of excellence can accomodate bowling for international competition as well as bowling for leisure, providing wholesome and healthy recreation for everyone.
OVER 40 YEARS OF BOWLING EXCELLENCE
Because of our comitment to excellence, we use only the best materials. Our Lanes are made only of the finest maple and pine boards to provide you with the best surface finish ideal even for the most trying conditions.
Our lanes can withstand continuous use, either at the commercial or competition level. Our highly – skilled technical staff by virtue of their international training and experience in installing bowling lanes in different parts of the world.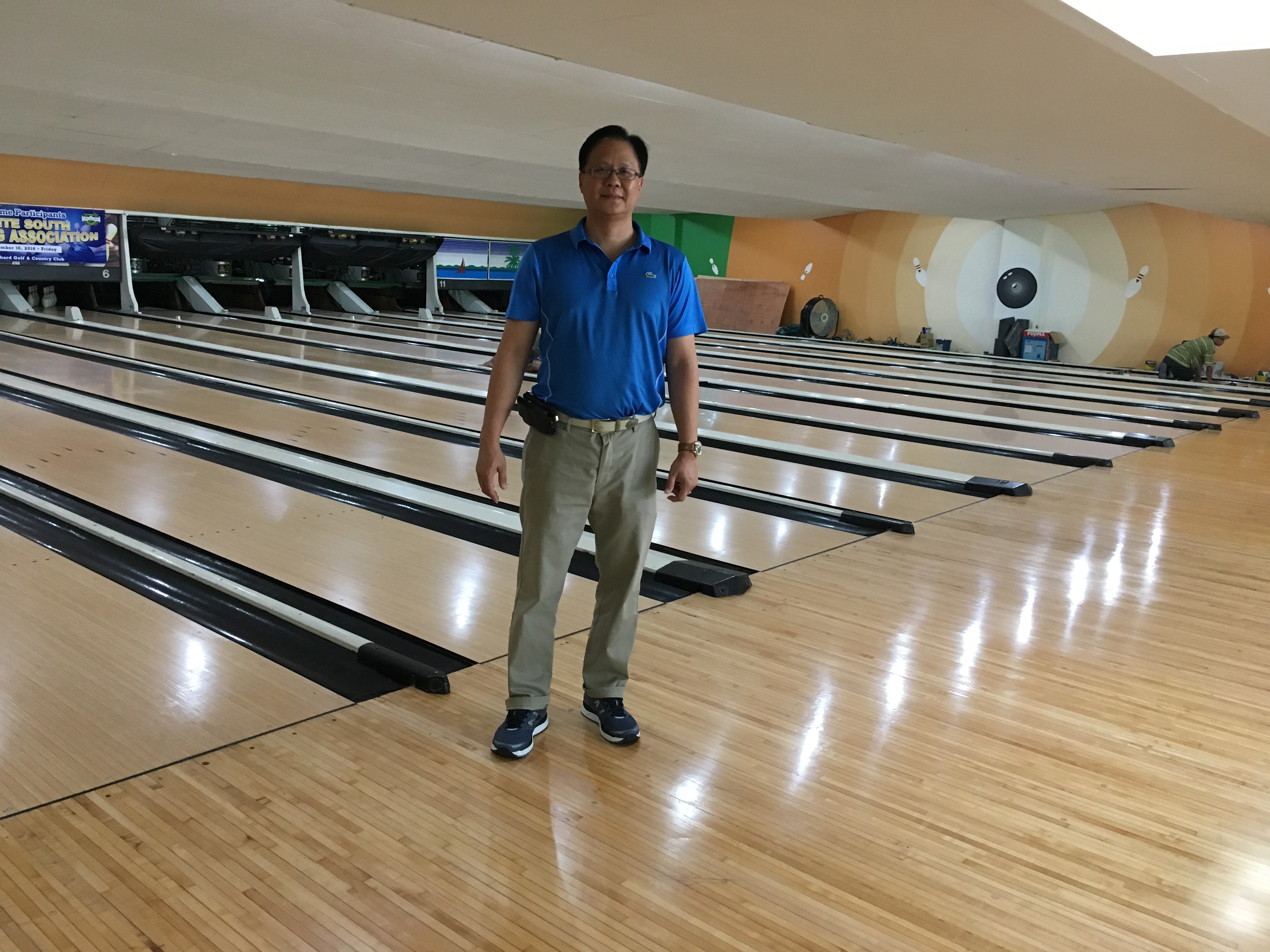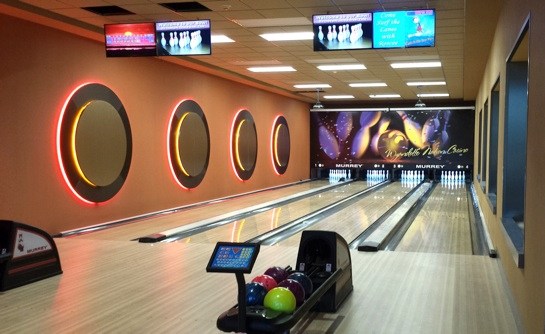 TECHNOLOGICAL EDGE
We provide the latest Computer-Aided Bowling Equipment to enchance the service your facilities can offer. PIL Bowling brings you the high-end technology that is user-friendly as well as easy to maintain.
335 Batangas South Street, Ayala Alabang, Muntinlupa City.
(02)842-4005
0917-8676487
0917-5068354